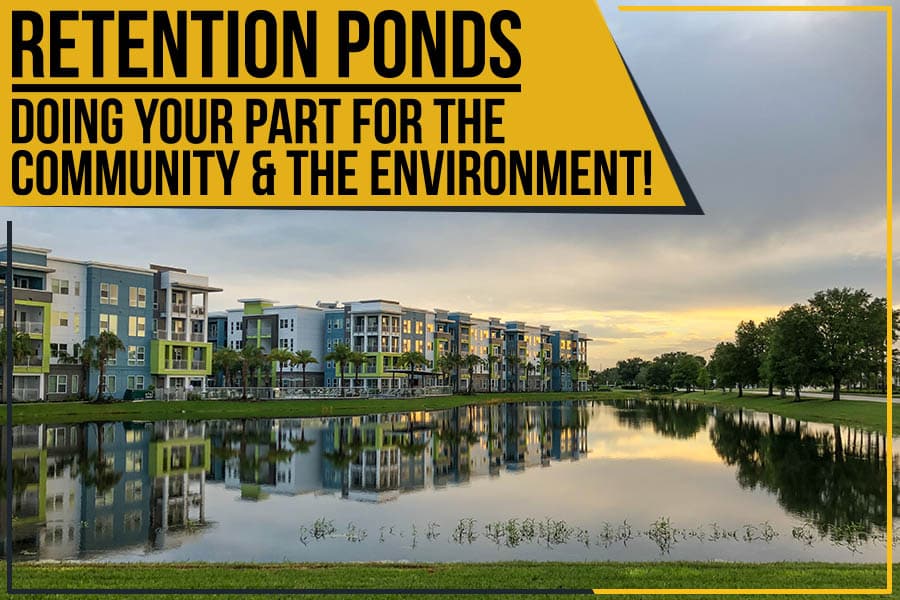 When most people think about their community, they think about their neighbors, the people they see at the grocery store or church. But there's a lot more to a community than the folks who live near you.
A community is also comprised of the land and the resources within it. That's why we all need to contribute & do our part to care for our communities – by keeping our streets clean, recycling what we can, and conserving energy. And one way you can help out is by supporting retention ponds.
How Are Retention Ponds Crucial To A Community?
Retention ponds are an essential part of any community. They play a crucial role in keeping our environment healthy and ensuring that homes and businesses have reliable access to clean water. But retention ponds don't just benefit the environment – they also provide essential social and economic benefits to local communities.
Retention ponds help reduce flooding, improve air quality, and create new green spaces that everyone can enjoy, so if you're looking for a way to give back to your community, support your local retention pond! It's a great way to do your part for the environment while enjoying some beautiful scenery.
How to Create and Beautify Retention Ponds?
Retention ponds are usually created by damming or excavating a low-lying area near a river, stream, or lake. This creates a basin that collects and stores water during heavy rains or floods. When the water level in the retention pond rises, it is slowly released back into the natural environment – preventing downstream flooding and protecting homes and businesses from damage.
While they may not be glamorous landscapes, retention ponds play an essential role in keeping our environment healthy and ensuring that homes and businesses have reliable access to clean water. However, you can beautify your retention pond and make it an asset to your community – while also helping the environment – with a few simple tips:
Plant native vegetation around the perimeter of the retention pond. This will help to stabilize the soil and prevent erosion. Additionally, native plants are adapted to local conditions and require less water and fertilizer than non-native species.
Create a rain garden next to the retention pond. Rain gardens are shallow depressions that are planted with native plants and grasses. They collect rainwater runoff from impervious surfaces (like roofs and driveways) and allow it to slowly seep back into the ground – recharging groundwater supplies and reducing flooding.
Install a water feature in the retention pond. Water features – like fountains, waterfalls, and bubbling rocks – not only add visual interest to the pond but also help to aerate the water, which is vital for the health of fish and other aquatic creatures.
Add some fish to the retention pond. Fish – like koi, goldfish, and bass – help to keep the pond clean by eating algae and other debris. They also provide a source of food for birds and other wildlife.
AAA Paving Since 1964, serving Spring, TX, can help you with your retention pond need. We offer full-site development services to help you revamp or restore a place with minimal effort.